Forest Bathing, Forest Therapy or Shinrin-yoku. Re-connect to nature, yourself and others. Reduce your stress levels.

Welcome to your Way Back Home! What if I told you there is a simple way back to your true self, authenticity, real connections, peace of mind, relaxation, improved health and well-being? A very simple yet profound way based on our human evolution and supported by modern scientific research, which can lead you to natural mindfulness through enhanced sensory perception and reconnecting with nature. Chances are, that you aren't reading this by coincidence. Many people have been looking for something like this for quite some time already, in this stressful world ruled by to-do-lists, overwork, meetings and productivity apps. We suffer from chronic stress, can't relax, can't sleep well, have several health issues and deep down we know their cause: stress and what we call our modern lifestyle. How about if we can easily improve our energy levels and find more balance in our busy lives. How would it be to really slow down to be able to get more focused and grounded and have a simple, accessible yet powerful tool to switch off the ever pondering monkey mind?

Well, there is a way. And it will be a great pleasure for me to guide you through the first steps on your Way Back Home. How? Through forest therapy (shinrin yoku or forest bathing). Let the forest be the therapist. As a forest therapy guide trained and certified by the Association of Nature and Forest Therapy, I'll open the doors for you on your own Way Back Home. Read more about forest therapy and its benefits here or join a walk and experience it yourself.
---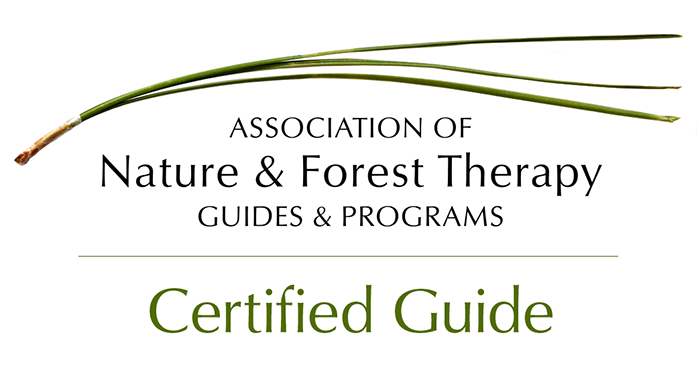 "I felt considerably more peaceful, less physically tense, and I noticed a sharpening and richening of my perceptions. I have noticed that I am thinking less agitatedly. It is a wonderful gift to be able to slow down and connect to nature. We were guided through the activities very gently and clearly, which helped a lot."
"Thank you for the amazing day. We enjoyed our first Shinrin Yoku experience. You really managed to pull us out of our head into the forest. Some brief moments i was the forest. I can't image a better way of starting this journey. This is something most of us would love to bring in to our lives."

"Thank you so much for that special experience in the forest. Those few hours spent all together communing with the trees and dirt have stayed with me even until today. Yesterday I went for a run in Vondel park and couldn't resist taking off my shoes twice coming upon delicious forest paths. The energy we cultivated and carried back to the city with us was precious for me and I feel for the people around me. We need more people like you doing things like you are doing, helping keep the vibration high."
"My husband and me both did have a great time connecting with nature, receiving so much insight from the forest. It deepened my love and gratitude for nature. I really enjoyed the way you guided us and kept us all very engaged for few hours long! Forest bathing (shinrinyoku) has been a part of my life already and it is something that I do very naturally when I go for a walk in nature, but doing it together with other people in a structure and sharing our experience was something really different. It was a new experience and I loved it! Thank you again for giving us such a meaningful time. We will definitely join your session again in near future!"

---
Between every two pine trees is a doorway leading to a new way of life. - John Muir