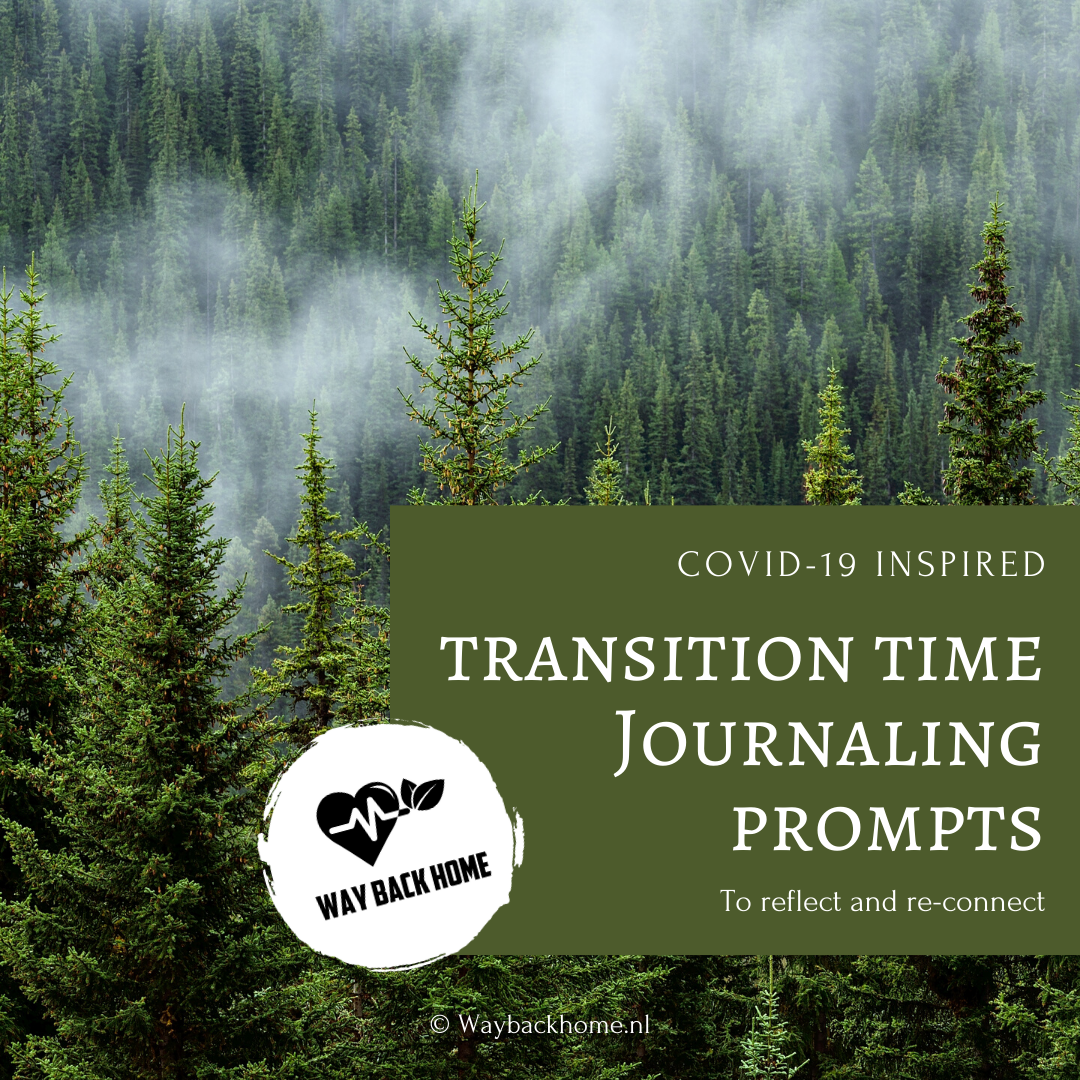 COVID-19 INSPIRED TRANSITION TIME JOURNALING PROMPTS
€10.00
Ebook, no shipping costs

Available in English, Dutch, Spanish, French and Czech

100% of the price will be donated to Trees for All

Collectively, we are in a very interesting transition period: our world is not the old one, but also not quite yet the new. After the initial shock, it's time to understand the lessons that the Earth is speaking to us. This might be the best opportunity to take a step back, go within, reflect, and transform ourselves, our own behavior, and our perception of the world for the better.
This book is a collection of 3 x 7 journaling prompts inspired by our current COVID-19 crisis. It's an invitation for you to find a place to sit comfortably, take a deep breath, feel into the area of your heart. Writing from the heart, you can use these prompts to inspire your writing/journaling, and by doing so, finding inner peace, the deeper soul lessons that each of us needs to learn, as well as some fresh insights and inspirations for approaching the present moment. It might be the best time to learn how to relax into uncertainty, and about what self-care and respect means to each of us. The prompts will help you explore all of these topics for yourself.
The Transition Time Journaling Prompts will be sent to you digitally. 100% of the price will be donated to Trees for All, a Dutch foundation planting new trees in the Netherlands and other countries of the world. Choose 'No shipping costs' upon checkout. Choose 'Mollie payment" in case you with to pay via iDeal. You will receive the files per e-mail.

The ebook is also available in Dutch, French, Spanish and Czech.
Made with love, and respect for nature and for you. ♡