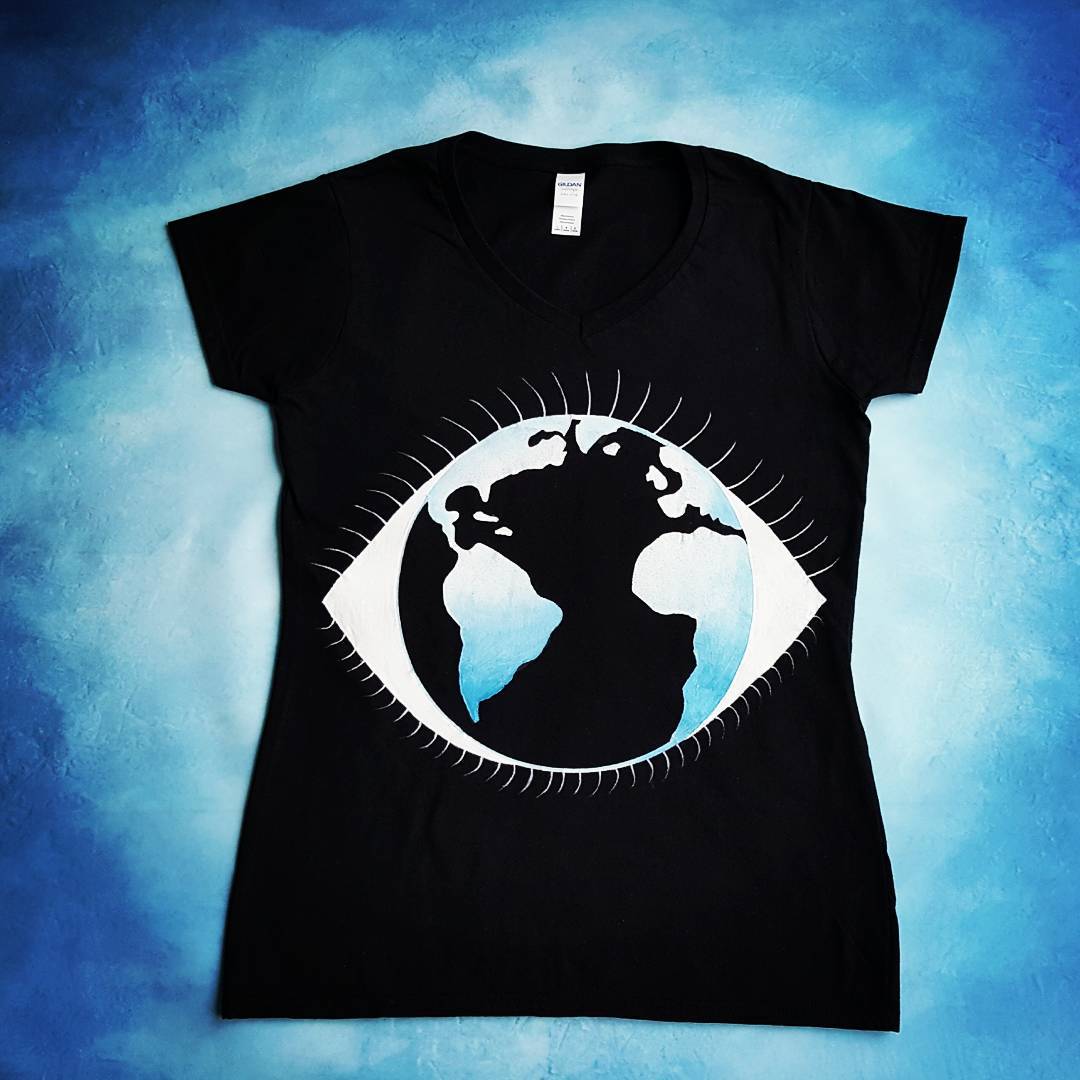 HAND-PAINTED T-SHIRT: EYE OF THE EARTH
€30.00
Hand-painted T-shirt: Eye of the Earth
100% of the price will be donated to Trees for all, a Dutch foundation planting trees in the Netherlands, Bolivia and Uganda.
High quality T-shirt and heat setting fabric paint. One of a kind piece of hand painted fashion!
Materials & washing:
Machine washing up to 40°, wash inside out. Do not iron on the painted area, inside out ironing possible.
Size:
Ladies T-shirt, size M.