Shinrin-you Art with 50% for trees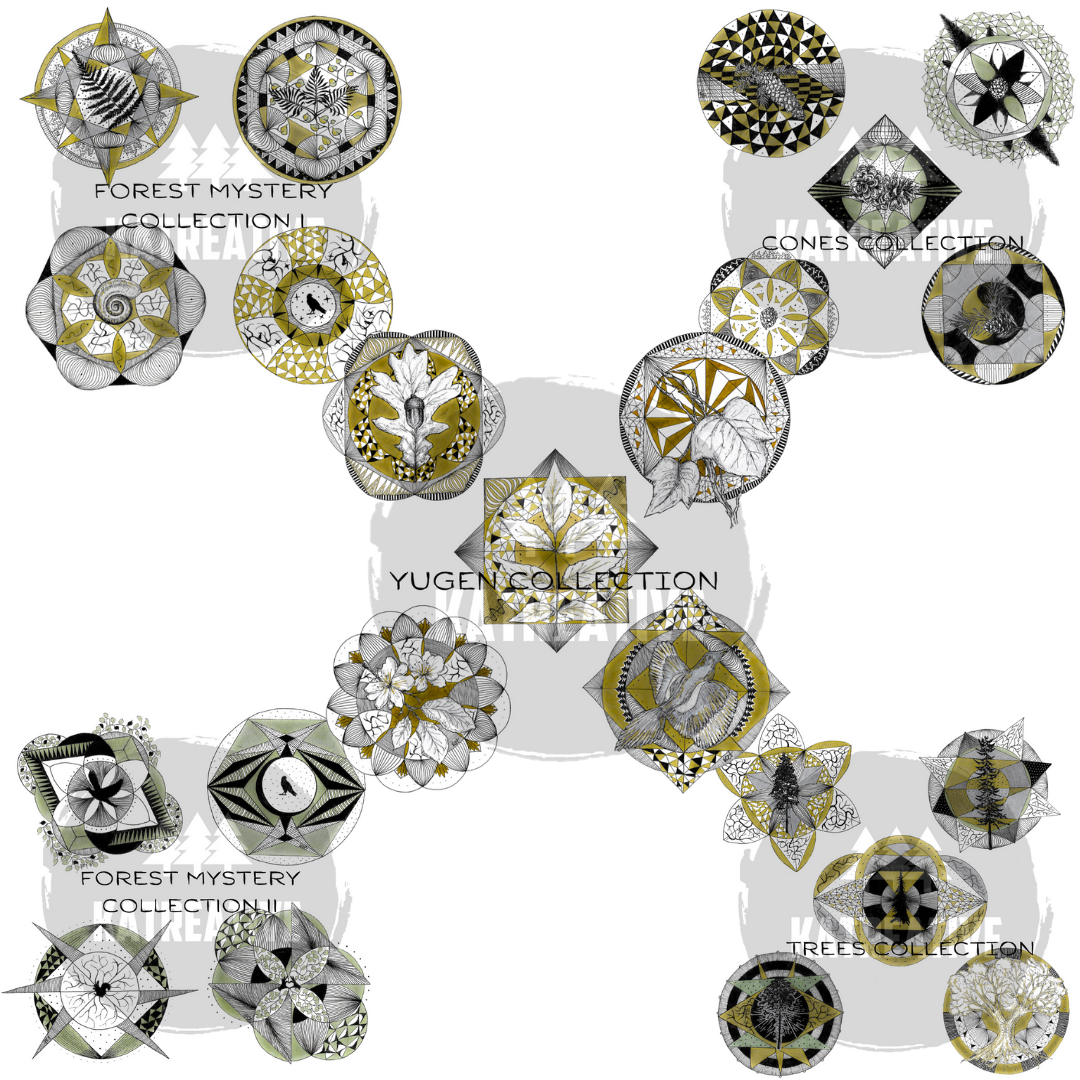 Shinrin-yoku Art is art you can wear and use, with original designs expressing unconditional love for all nature. The designs are nature-inspired and hand-painted by myself. Each design puts one nature being in the spotlights, emphasizing their beauty and connectedness with the rest of nature, which is expressed by webs of fractals and geometry patterns. We are nature, we are connected with nature and with one another, we are one whole web of inter-being. 50% of all profit is being donated to Trees for All, a Dutch foundation planting trees in the Netherlands and other parts of the world. The designs form various collections, e.g. the Forest Mystery Collection, the Trees Collection, the Yūgen Collection, or the Cones Collection. Made with love and respect for nature, and for you. See more at:
---
Would you like to order, place a custom order for a design for your project or do you have questions? Please use the form below to contact me.
---
Small acts, multiplied by millions of people, can transform the world. - Howard Zinn