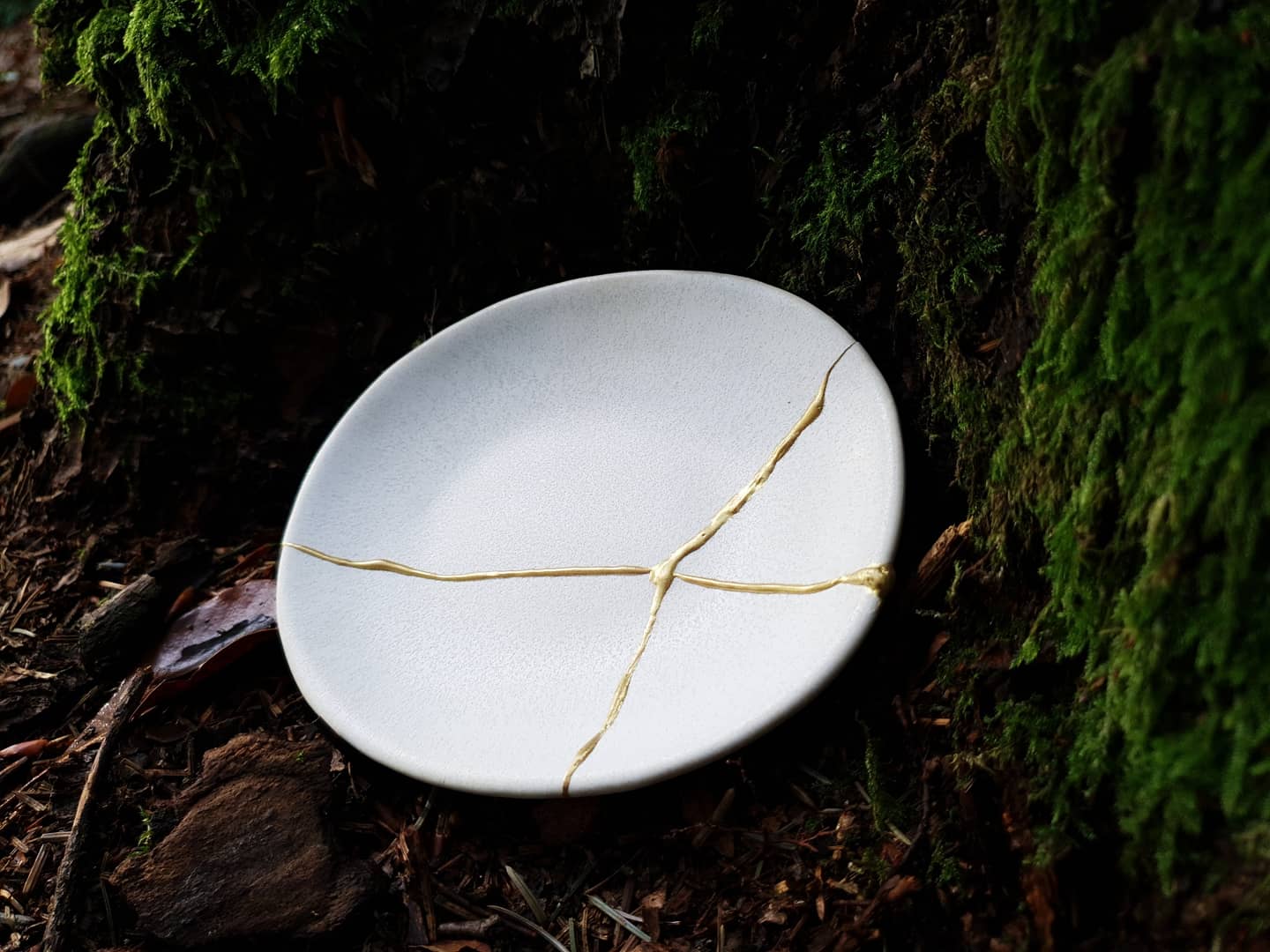 Kintsugi white plates (set of two)
€59.00
"There's a crack in everything, that's how the light gets in."

The art of kintsugi, emphasizing the beauty of imperfection (wabi sabi). A unique pieces of kintsugi ceramics that makes cracks shine their beautifully unique light. One of a kind piece of art.

Diameter: 13 cm
Height: 2 cm

Price for a set of two white plates. See other product listings for a matching white bowl.

Nature-inspired and hand-made with love by Kat.