EcoNIDRA™
Where Shavasana meets Nature Connection
"The world needs the fully alive, well-rested you, not the exhausted you." - Karen Brody

Imagine yourself laying down on your back and being guided on a series of journeys through your senses, body and the Earth. With a technique called Rotation of Consciousness and a series of nature-based visualizations and professionally recorded nature soundscapes from all around the world, your mind, body and emotions are relaxing in such a deep way that you may feel more refreshed than after a couple of hours of sleep. This is the power of EcoNIDRA™, a blend of yoga nidra with ancient roots and Forest Therapy with scientifically proven healing and transformational effects.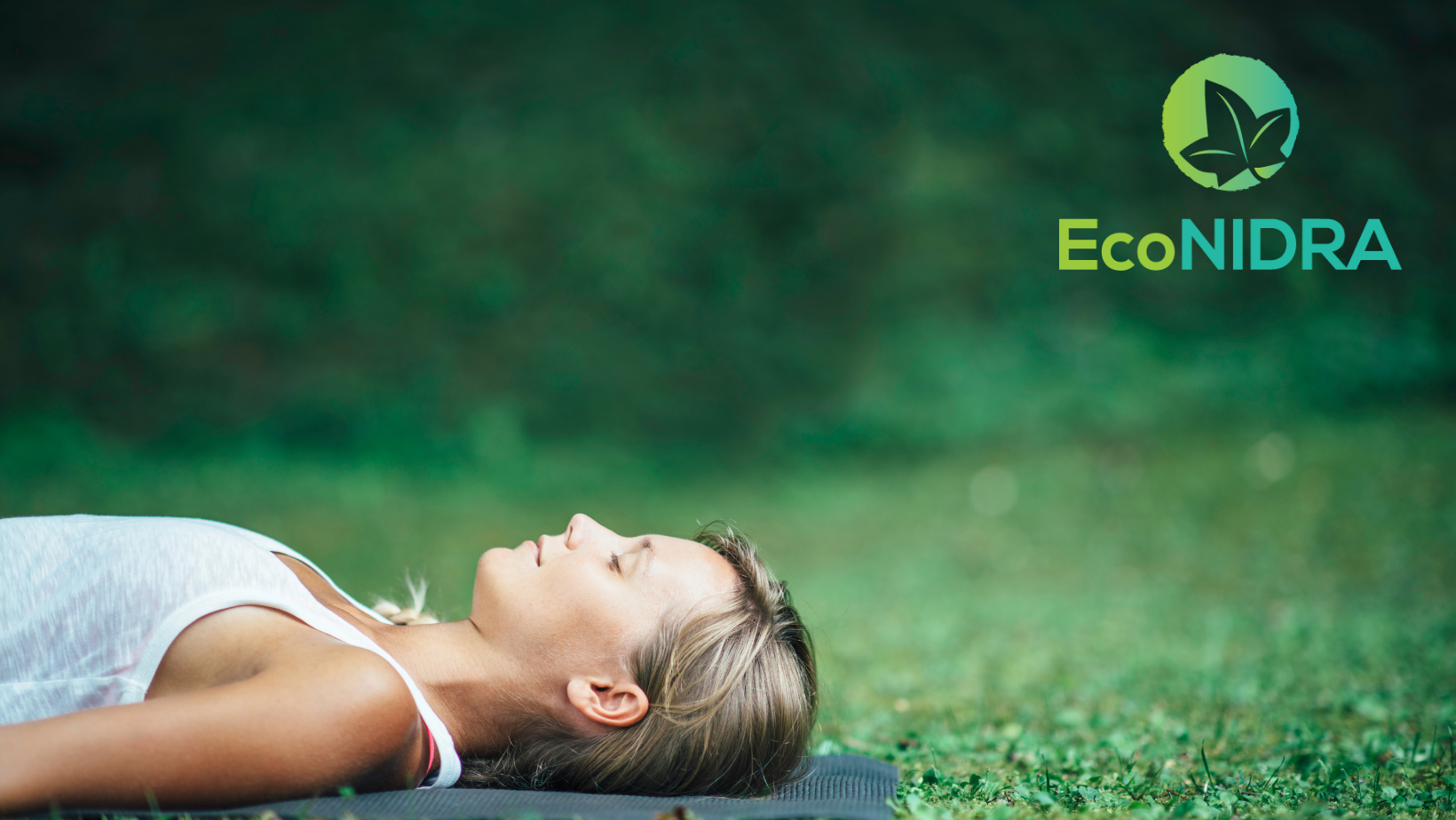 Are you ready for an ultimately relaxing, gentle and powerful journey? Learn more and book your session, or become a Certified EcoNIDRA™ Teacher here.

---
EcoNIDRA™ sessions can help you:
Reach a deep state of mental, emotional and physical relaxation

Reduce your stress levels (lower cortisol levels, parasympathetic nervous system dominance),

Improve your immune system functioning,

Improve your sleep,

Improve your digestion and regulate appetite

Cultivate more awareness & presence in your daily life,

Plant a seed of a new intent,

Facilitate the change of unwanted habits,

Experience the state of bliss, flow and/or greater emotional stability,

Enhance your sense of wellbeing

Experience embodied relation with your closest nature and the whole,
... and many more benefits that will be a part of your unique journey through these gentle and profound sessions!
Do you have questions? Let us know!
---